Crochet Laces

Mindy Al-Aaraji
Welcome!
This website

is devoted to crochet laces

that

were adapted from needle and bobbin laces in the late 1800s

.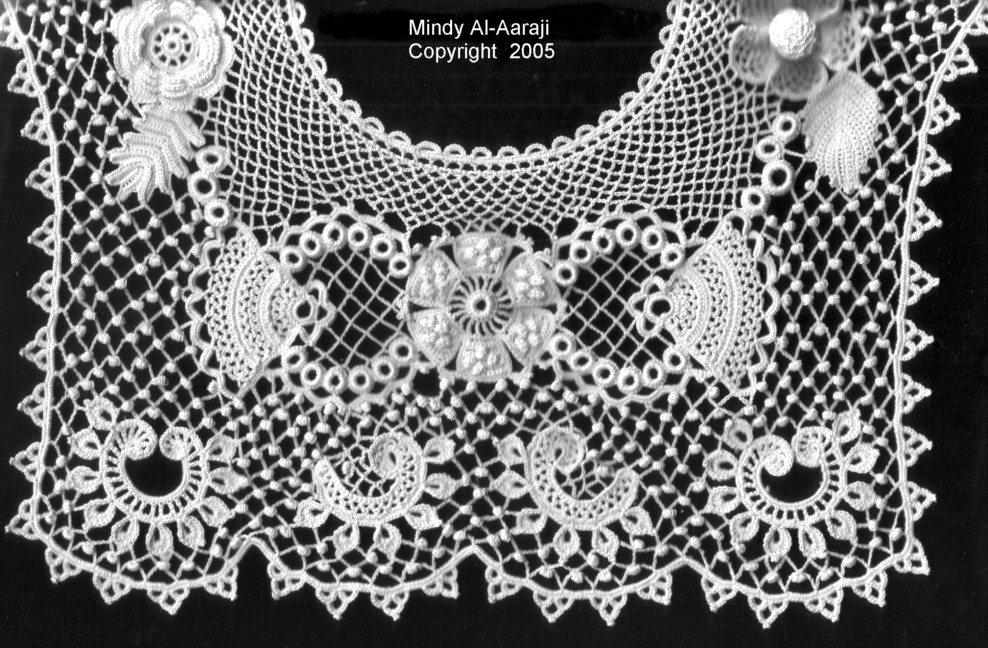 ŠAccording to international copyright laws, the photos or contents of this site are not allowed to be copied or printed without the consent of Mindy Al-Aaraji except in the case of free patterns where permission has been granted for personal use.